THE WELDED LINE
Contemporary Metal Art
We, the Austrian artist family Gahr, make extraordinary with the welding torch. Following the philosophy of the natural line, imaginative metal artworks have been created for over 40 years.
- Introductory words on selected works -
PAINTINGS MADE OF LIQUID STEEL
Metal Wall Art for Living Rooms
Polished stainless steel wall art for an exclusive living room
CONSINNITY OF CONTRASTS
Art Sculptures Insipired by Nature
In the award-winning metal art project 'Reflections', six polished and warped stainless steel cubes were positioned in a stream bed.
PRO ARTIFICIAL & ARTISTIC LIGHTING!
Welded Sculptures as Lighting Objects
This unique welded lighting artwork consists of billions of tiny weld spots! A worldwide unique technique of metal processing! Artistically designed and lovingly worked out down to the smallest detail.
BORN WITHIN FIRE
Applied Art Made of Corten and Stainless Steel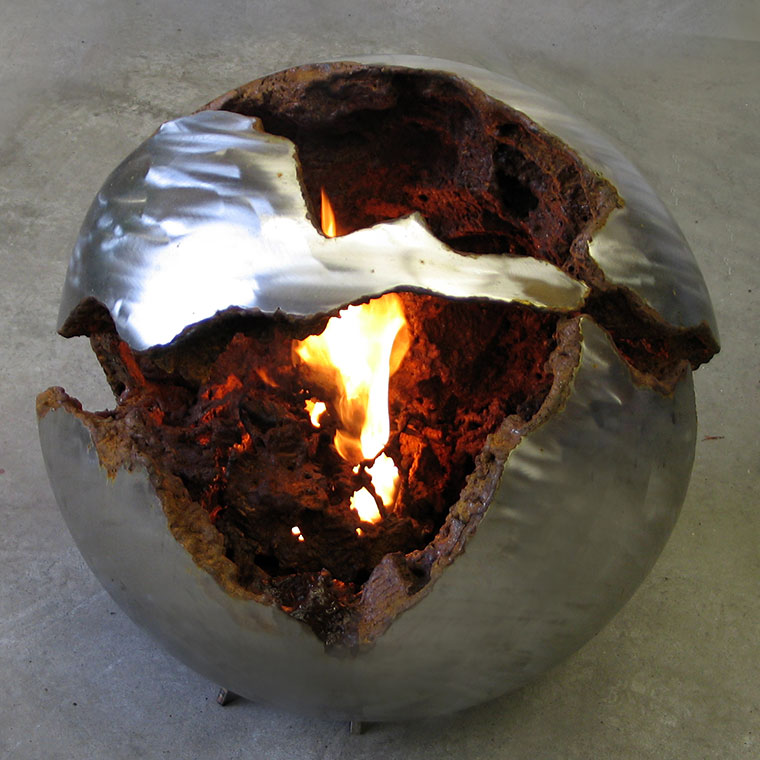 Ethanol fireplace sculpture 'Burning Inside'. The smooth, shiny surface of the silver stainless steel creates a harmonious contrast with the rough, brown relief on the inside. An essential design feature of our metal art.
THE WELDSEAM AS DESIGN ELEMENT
Unique Metal Design
Welded metal art sculpture 'Exposure'
HEAVY METAL
Our Metal Art Arises at 30.000ºC
This globe-fountain was realised by the Austrian metal artist Herbert Gahr in the year 2008. He cuts the material at 30,000ºC (54.000ºF)
AND THE WINNER IS ...
Commissional Works for International Events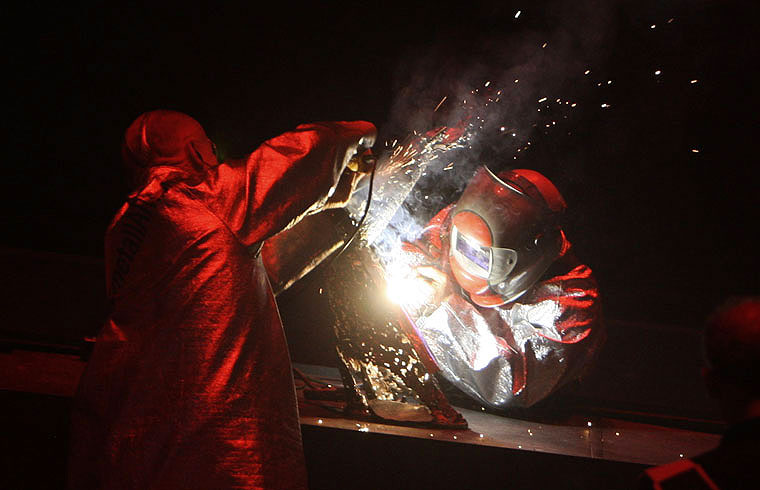 Metal art performance in front of 19.000 visitors in Cologne, Germany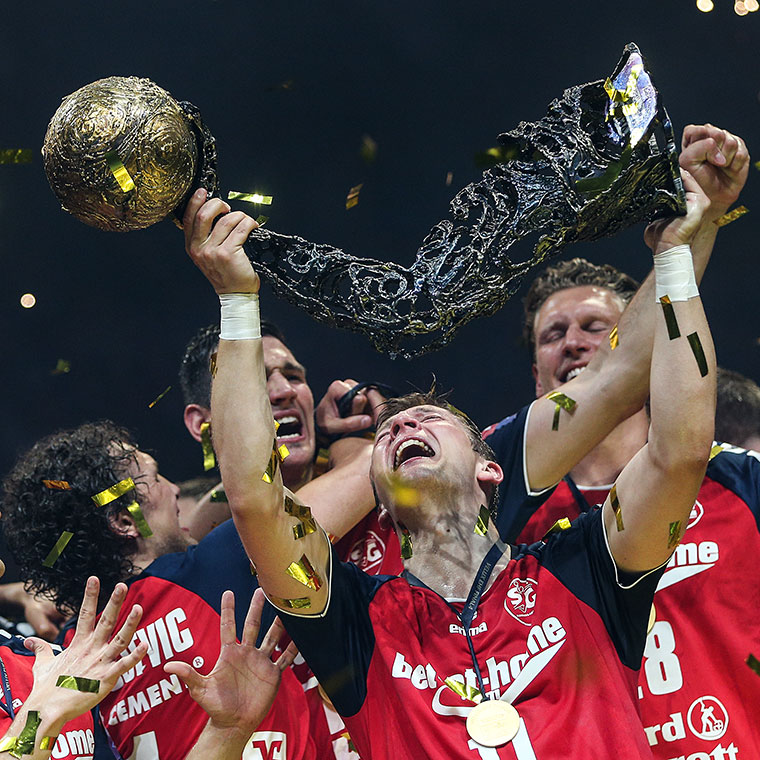 Handball Champions League Trophy - designed and manufactured annually since 2010 by ATELIER GAHR
METAL NETWORKING
Contemporary Engraving Art on Stainless Steel
Stainless steel wall artwork 'Pole of Inspiration' - 3 months of welding and engraving
Unique Garden Sculptures
Seat sculpture 'Squash' made of mirror polished stainless steel - Metal art for your garden
ARISE AND FADE
Grave Designs and Rusted Sacred Artworks
Christ on cross - Rusted steel and mirror polished stainless steel by Stefan Gahr

BREAK-THROUGH
Artisitc Stainless Steel Creations
Stainless steel art 'The Meal in Emmaus' by Robert Gahr. Here, as in many other artworks, mirror-polished, colored stainless steel was combined with expressive welded lines. The work symbolizes the setting sun and the division of the bread loaf.
GET INSPIRED!
Metall-Atelier GAHR
LTR.: Stefan Gahr, father and company founder Herbert Gahr (1951-2014), Robert Gahr